window screening
Our mosquito and insect screening are made of the following materials:
1. Aluminium alloys
2. AISI 304 and AISI 316 stainless steel
3. Galvanised iron
4. Glass fibre
5. Brass
6. Bronze
Our range of mosquito and insect wire netting provides a wide range of height choices of the nets, up to 2,400 mm..
We make them with Mesh openings and a choice of materials for all mechanical resistance requirements, corrosion resistance and fire retardant.
The Aluminium alloy mosquito window screening are painted silver for an even look and greater dimensional stability.
Features of Window Screening made with metal wire materials:
Fireproof - constant mesh opening - dimensional stability - anticorrosion according to the material used - sun screening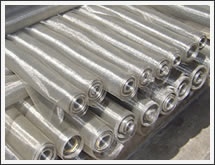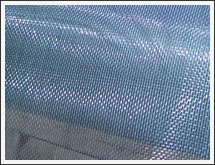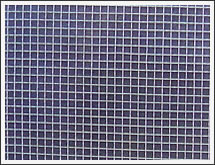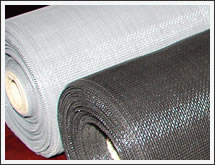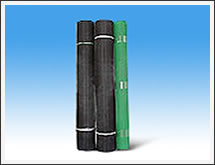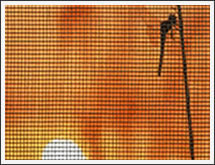 Description

Specification

Application

Mesh

Wire Gauge

Size

Galv. iron wire netting

10x10

BWG31
BWG32
BWG33
BWG34

3'x100'
4'x100'
1x25M
1.2x30M
1.5x25M

Electric galvanized

after weaving.

White or light-blue

14x14

16x16

18x18

18x14

22x22

24x24

30x30

Enamelled iron wire netting

Same as above

Green or dark green

Aluminium iron wire netting

Same as above

Silver

Aluminium wire netting

Same as above

Material: Al-Mg alloy or pure aluminium

Fiber glass wire netting

12x12

BWG31

BWG32

3'x100' 4'x100' 1x25M 1.2x25M

All kinds of color

14x14

16x16

16x14

18x16

18x14

Plastic wire netting

12x12

Same as above

Mesh 12,14,16: hinged weave.

Mesh 18,22,24: plain weave

White , blue, green, etc.

14x14

16x16

18x18

22x22

24x24

30x30

Stainless steel wire netting

14x14

SWG38
SWG37
SWG36
SWG35
SWG34

3'x100'
4'x100'
1x25M
1.2x25M

Material:304,316,316L

16x16

18x18

18x14

20x20

PVC wire netting

12x12

BWG31

BWG32

Same as above

Fit in with petroleum, pipeline, package, all kinds of color

14x14

16x16

18x18
Add: No.123 West Weimin Road, Anping, Hebei, China
Tel/fax: 0086 318 7809119
URL: https://www.wovenwire.net
Email: sales@wovenwire.net