stainless steel reverse dutch wire cloth
Materials: Choice stainless steel wire.
Weaving: Reverse Dutch weaving.
Features: Fine filtration, highly durable.
Applications: Widely used in aerospace, petroleum, chemical industry, chemical fiber, machinery, plastic products, scientic research, conveying and other industries.
Specifications: Refer to the table below. Special sizes can be custom made.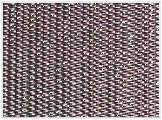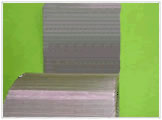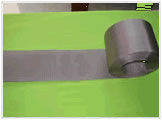 | | |
| --- | --- |
| Warp Mesh×Latitude Mesh | Warp×Latitude parallel (mm) |
| 48×10 | 0.5×0.05 |
| 110×14 | 0.35×0.45 |
| 120×16 | 0.36×0.45 |
| 150×18 | 0.28×0.45 |
| 160×18 | 0.28×0.45 |
| 160×21 | 0.28×0.37 |
| 180×18 | 0.26×0.4 |
| 200×40 | 0.17×0.3 |
| 240×40 | 0.15×0.3 |
| 320×40 | 0.14×0.27 |
| 290×76 | 0.09×0.19 |
| 400×120 | 0.06×0.10 |
| 625×104 | 0.04×0.15 |
Add: No.123 West Weimin Road, Anping, Hebei, China
Tel/fax: 0086 318 7809119
URL: https://www.wovenwire.net
Email: sales@wovenwire.net