stainless steel Filter Wire Mesh
We can provide filter elements and filter wire mesh for gas and liquid filtering.
Filter elements include welded filter packs, filter bags, filter baskets and other filter elements.
Filter Wire Mesh:
40-100 type, 60-150 type, 140-400 type
High Efficiency Liquid and Gas Filtering Mesh
60-100 type, 80-100, 80-150, 90-150 & 200-400 type.
Strong Penetration Liquid and Gas Filtering Mesh
20-100 type, 30-150 type, 70-400 typ
Various filtering mesh with material of stranded stainless steel wire, copper wire, iron wire, nylon and polyester, etc.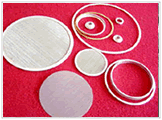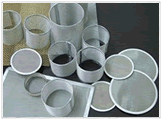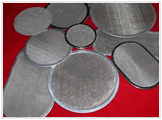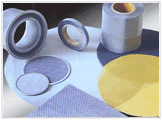 Add: No.123 West Weimin Road, Anping, Hebei, China
Tel/fax: 0086 318 7809119
URL: https://www.wovenwire.net
Email: sales@wovenwire.net